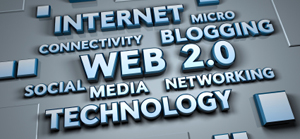 Building websites these days became an essential strategic plan to many companies that significantly brought them online success, boosts their marketing strategies and increase earning possibilities. More and more companies began looking for innovative and marketing driven website design and development that provide not just merely information.
For those Klang Valley, Malaysia based companies which have not yet created their own websites and decided to have one, contact us for consultation session absolutely for free. It is our intention to help companies like you succeed by having potent and compelling website boosting your company image and status. If you are from outstation or overseas, you can contact us for details as well.
Our Website Development services include the following:
Business website
Company information website
CEO / Personal blog setup
eCommerce and shopping cart website
Content management system
Info-product minisite
B2C membership / member only portal
Integrated website development
Other website development related services include:
Hosting
Domain Name Registration
Website Maintenance
Content copywriting
SEO content copywriting
Our website design and development services aimed to combine content management system (cms) with the power of social media marketing to become a major sales lead generation tool. WordPress is a user-friendly, fast loading and SEO optimized platform that is fully compatible with most plugins and themes available on the web.
WordPress is an open-source content management system software that is so easy to use. We highly recommend it to manage your entire requirements for your website. One of the biggest advantage of WordPress as a web development platform is that WordPress core software is free. Besides that, you can get as many essential plugins as you like to maximize the functionality of your site for free. It is definitely a winning edge for you to use a WordPress website as your primary website development tool.
Check out some of our customers website examples build on WordPress.
Either you just want to setup a blog or want to have a total setup solution, we are here to help you fulfill your needs for your website development requirements.
Contact us to discuss what we can do for you.