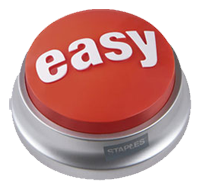 Our mission is to help business owners to create easy to maintain websites.
Our vision is to see everyone, including you able to have your websites to promote your products and services.
You might have bad experience in getting your website up and running. Feeling so difficult to create new new contents, or even find out it is not what you are getting after completed the whole websites.
Forget about going through the painful experience above. It's time to ultilising web 2.0 technology and start making use of our easyweb.my web solution.
Easyweb.my established in 2010. A brainchild of Steven Wong who is a web marketing consultant, coach and speaker. He has vast knowledge in social media marketing, business blogging and online internet marketing. [Read more…]